Click here to view original web page at www.225batonrouge.com
Nothing says summer like a farmers market booth filled with cucumbers, tomatoes and, of course, peppers in all different colors and sizes. Last week, as part of its summertime Fresh Fest , the theme at each location of the Red Stick Farmers Market was "Positively Pepper." The market's selection […]
Click here to view original web page at www.225batonrouge.com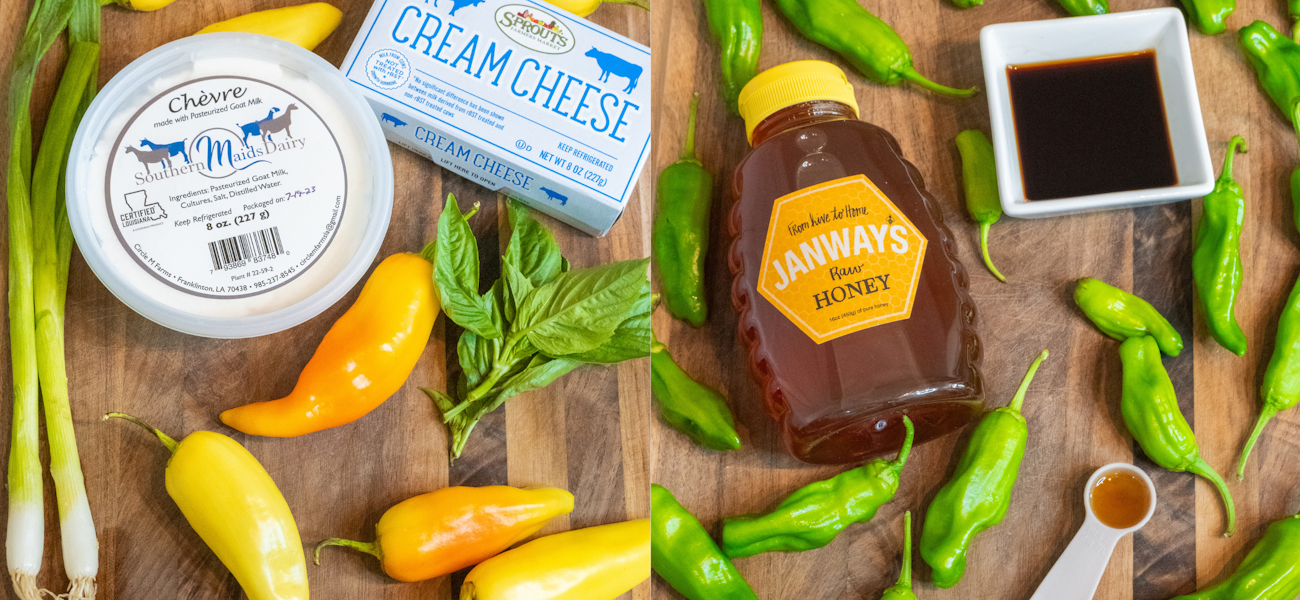 Nothing says summer like a farmers market booth filled with cucumbers, tomatoes and, of course, peppers in all different colors and sizes.
Last week, as part of its summertime Fresh Fest, the theme at each location of the Red Stick Farmers Market was "Positively Pepper."
The market's selection changes each week, but before the season ends, try using its peppers and other fresh summer ingredients. We've prepared two pepper recipes that are simple and adaptable—so follow them as written, or get creative by incorporating this week's farmers market finds.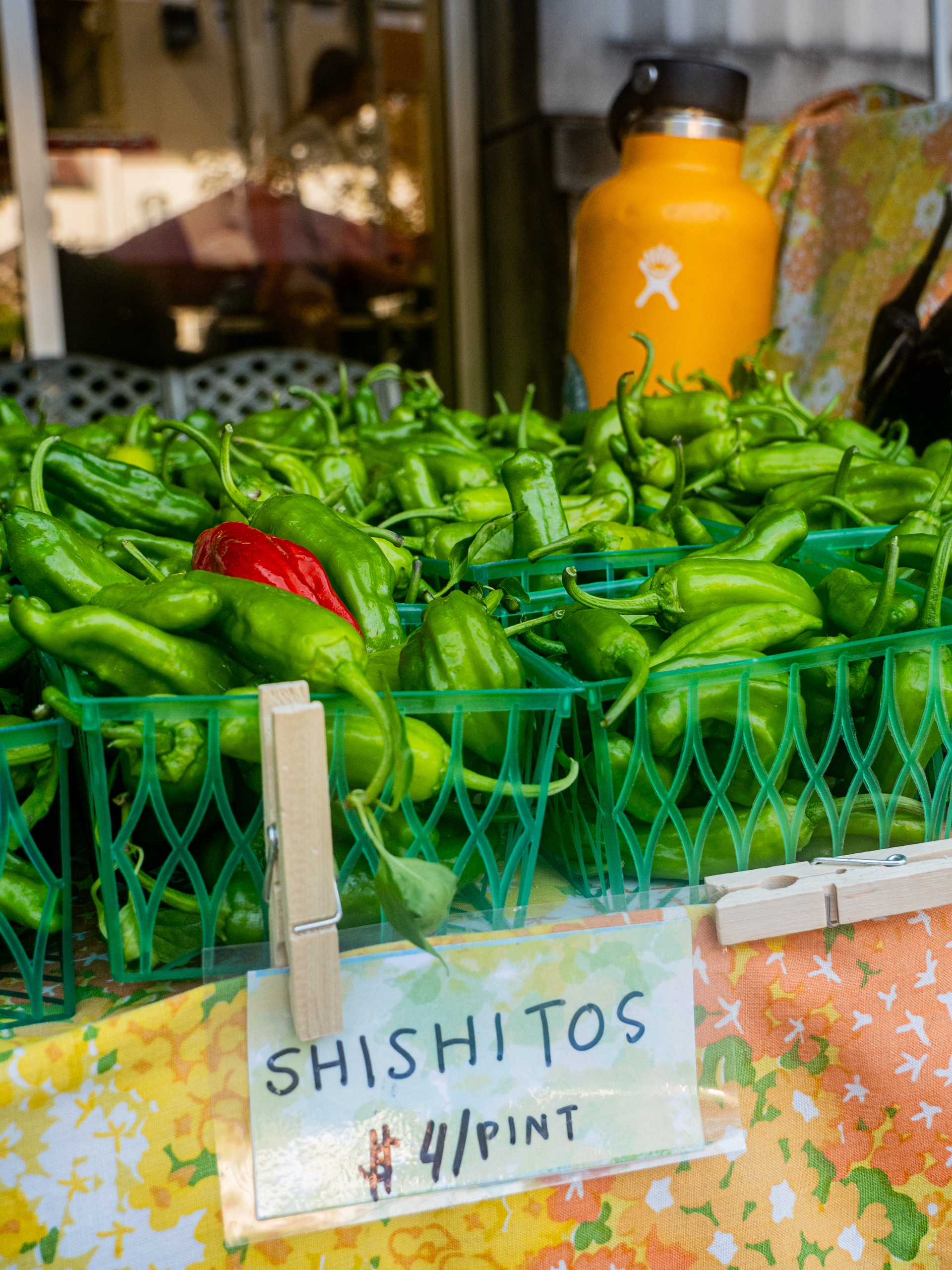 Goat Cheese Stuffed Peppers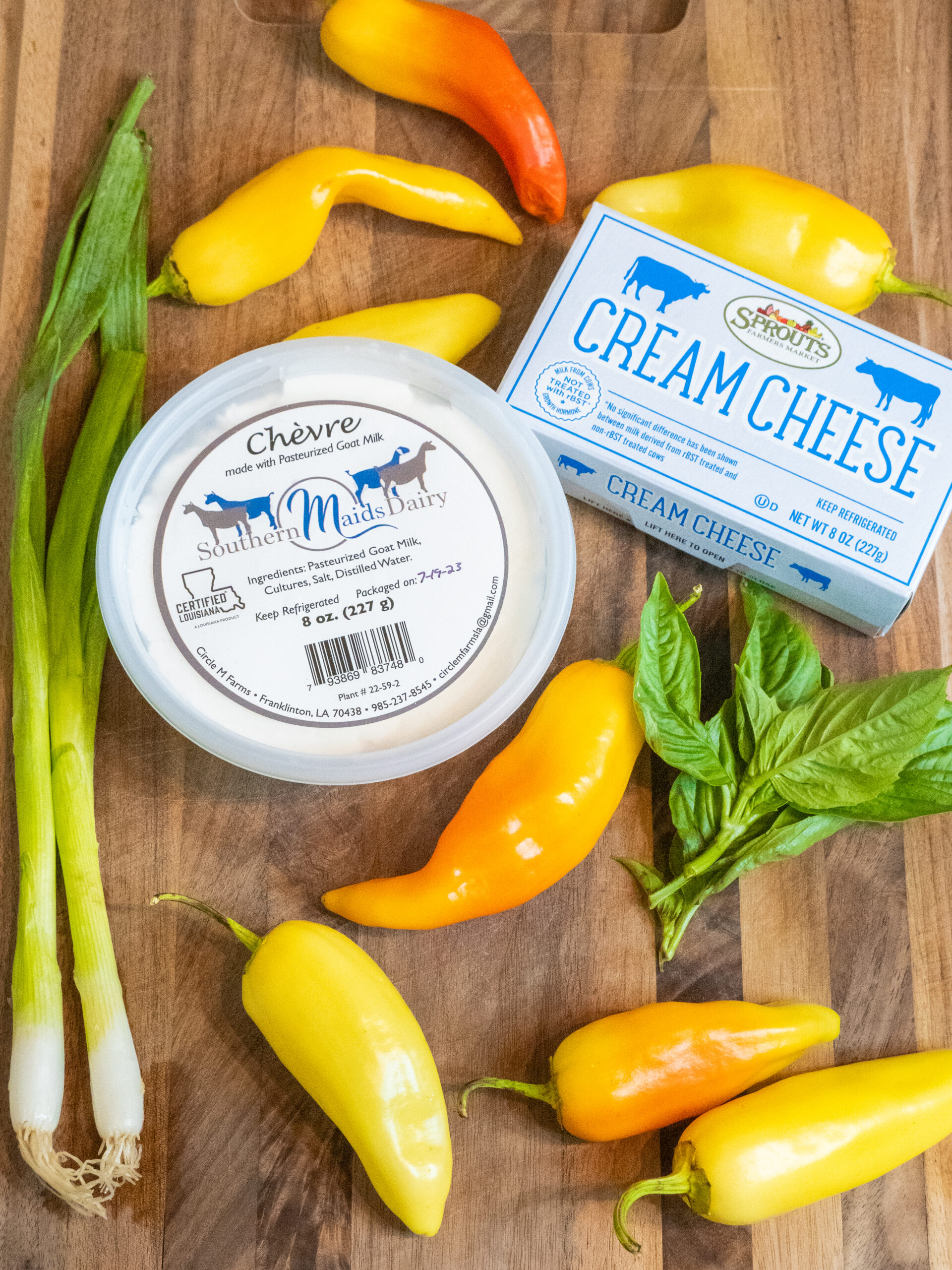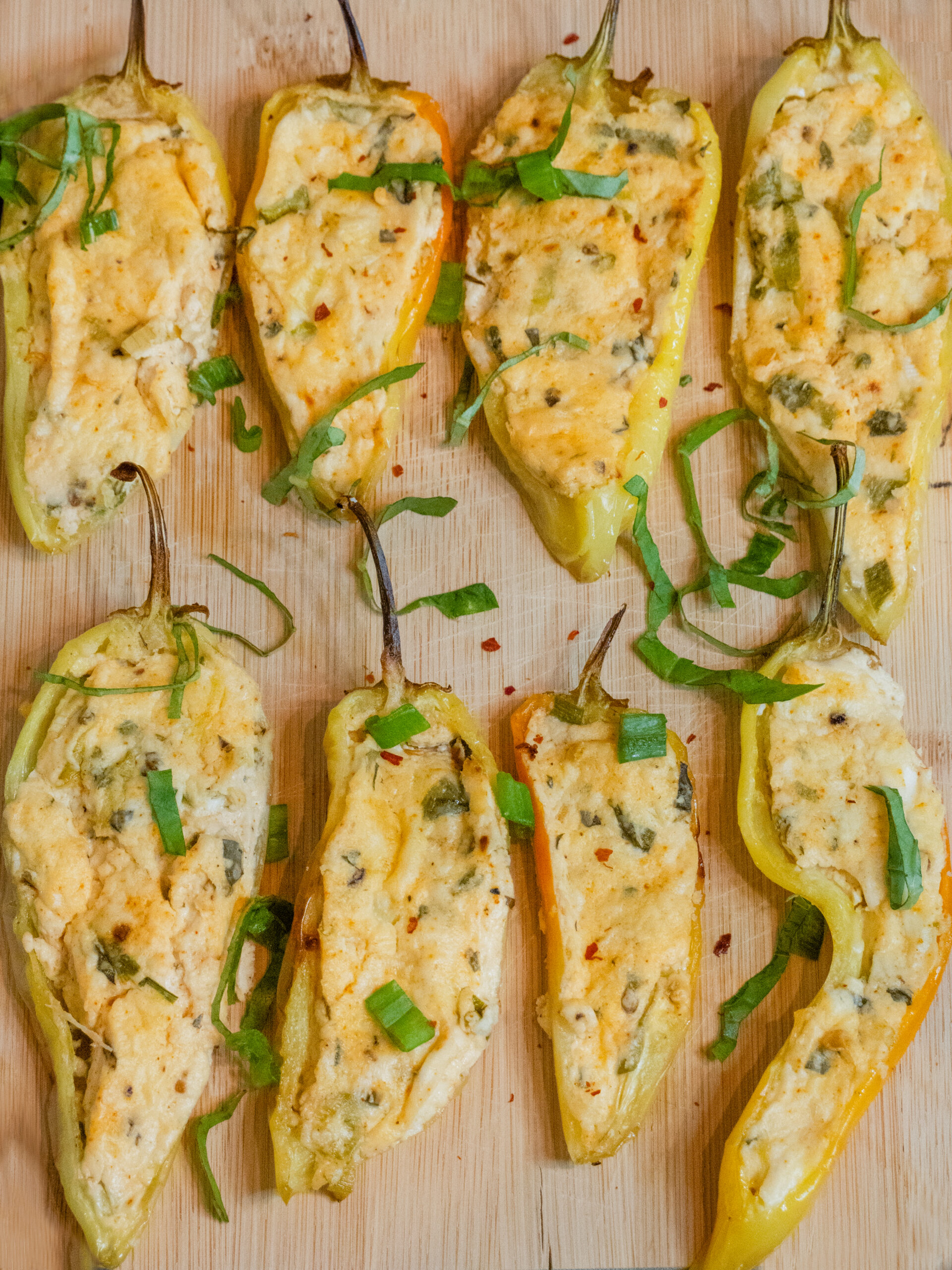 Serves 6
2 thinly sliced green onion stalks
1 tablespoon of herbs of your choice (We used ½ tablespoon of fresh sweet basil from Cicada Calling Farm and ¼ of a tablespoon each of dried oregano and parsley)
½ teaspoon of salt
¼ teaspoon of black pepper
½ teaspoon of garlic powder
¼ teaspoon of paprika
Red pepper flakes to taste
8-12 medium-sized peppers, like mini sweet peppers or, as pictured, 9 banana peppers from Lena Farms
4 ounces of goat cheese (chèvre) from Southern Maids Dairy
4 ounces of cream cheese
1. Thinly slice two green onion stalks. Mince any fresh herbs.
2. Mix the green onions, fresh and dry herbs, salt, black pepper, garlic powder, paprika and red pepper flakes to taste with the room-temperature goat cheese and room-temperature cream cheese.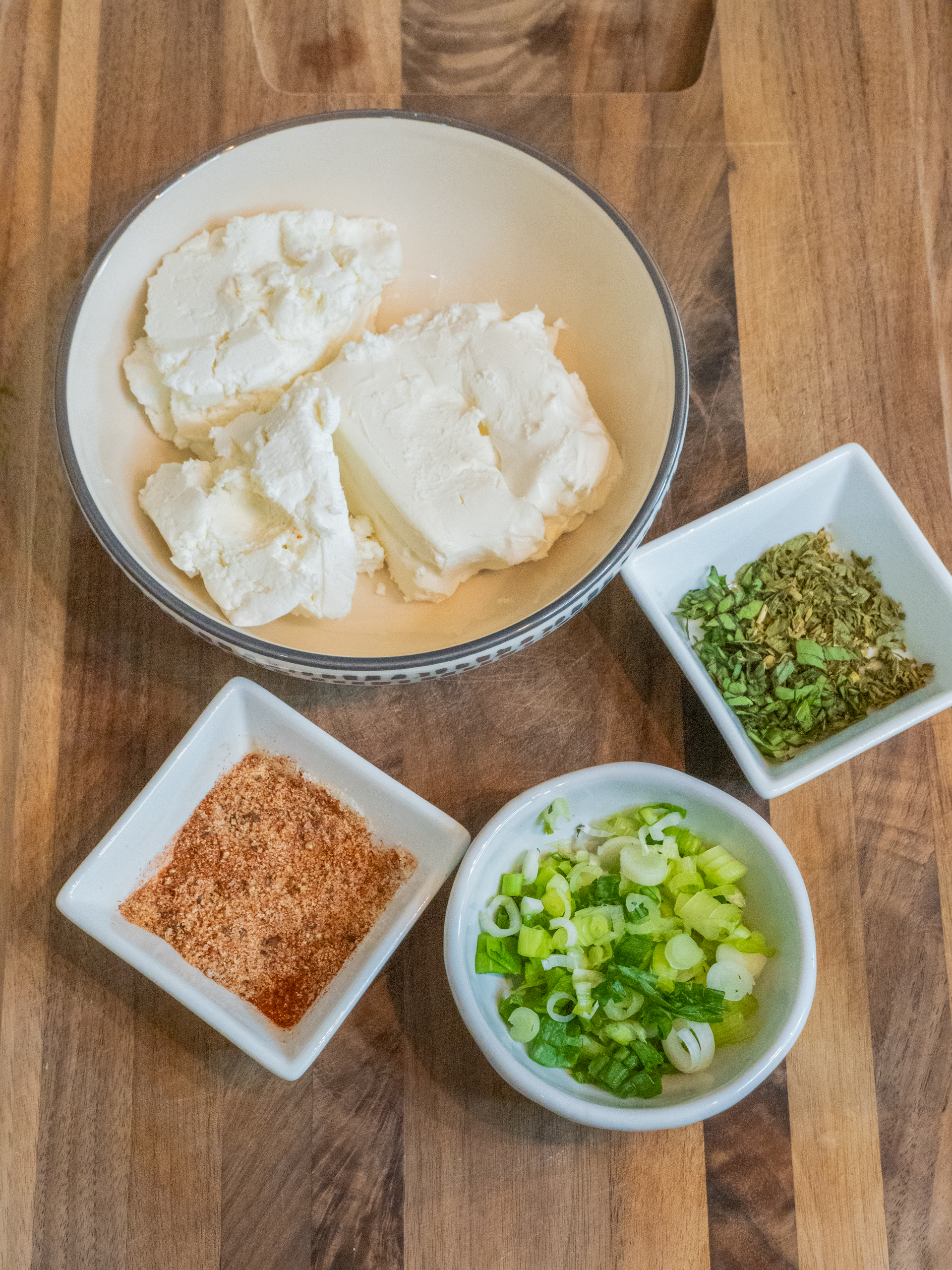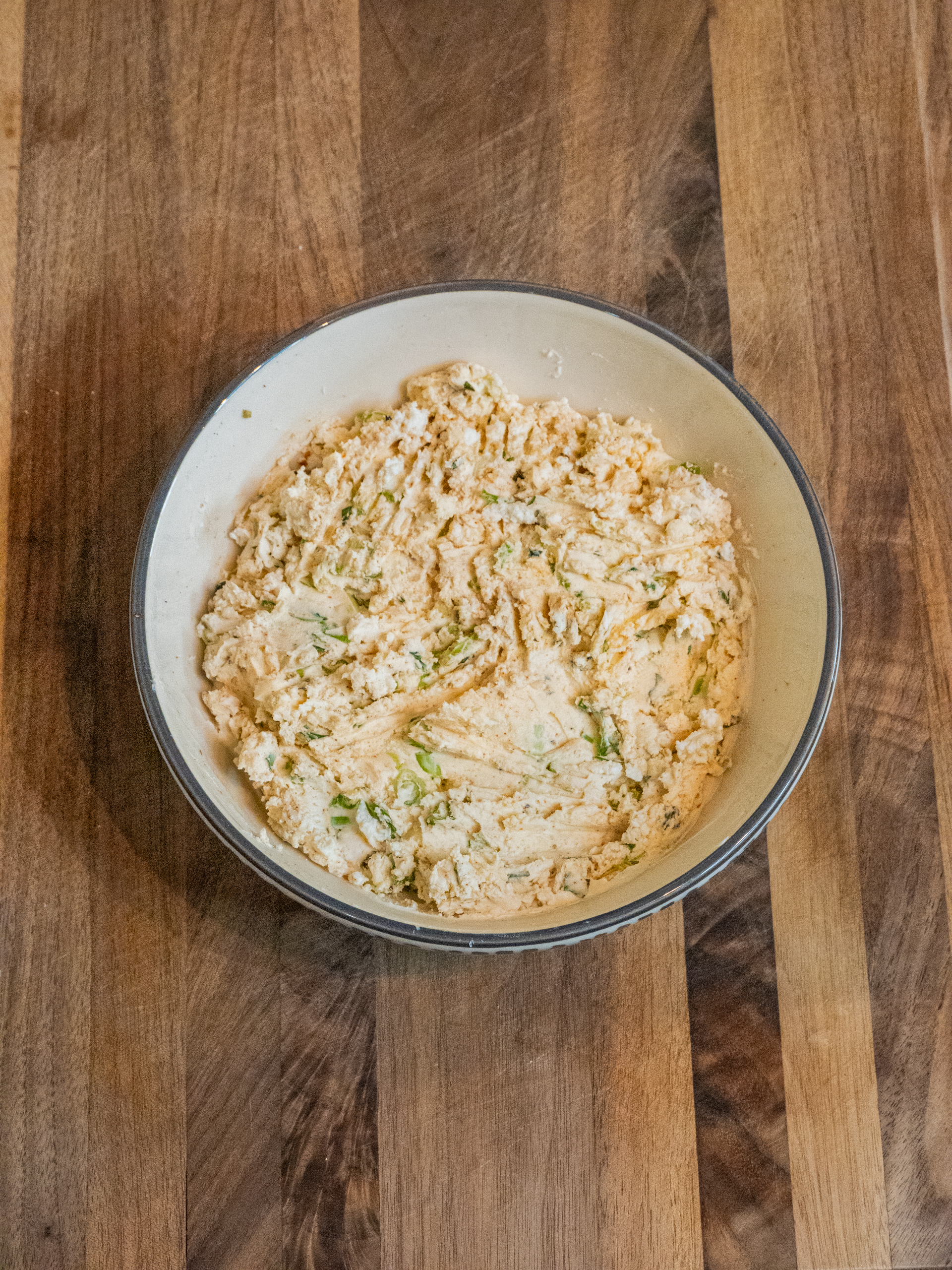 3. Slice the peppers in half and use a spoon to scrape and remove seeds, core and ribs. Toss the pepper halves in a drizzle of olive oil and a generous pinch of salt.
4. Spoon the goat cheese filling into the hollow pepper halves, fully filling the cavity.
5. Bake at 400 for 20-25 minutes, until the filling is lightly toasted. Serve.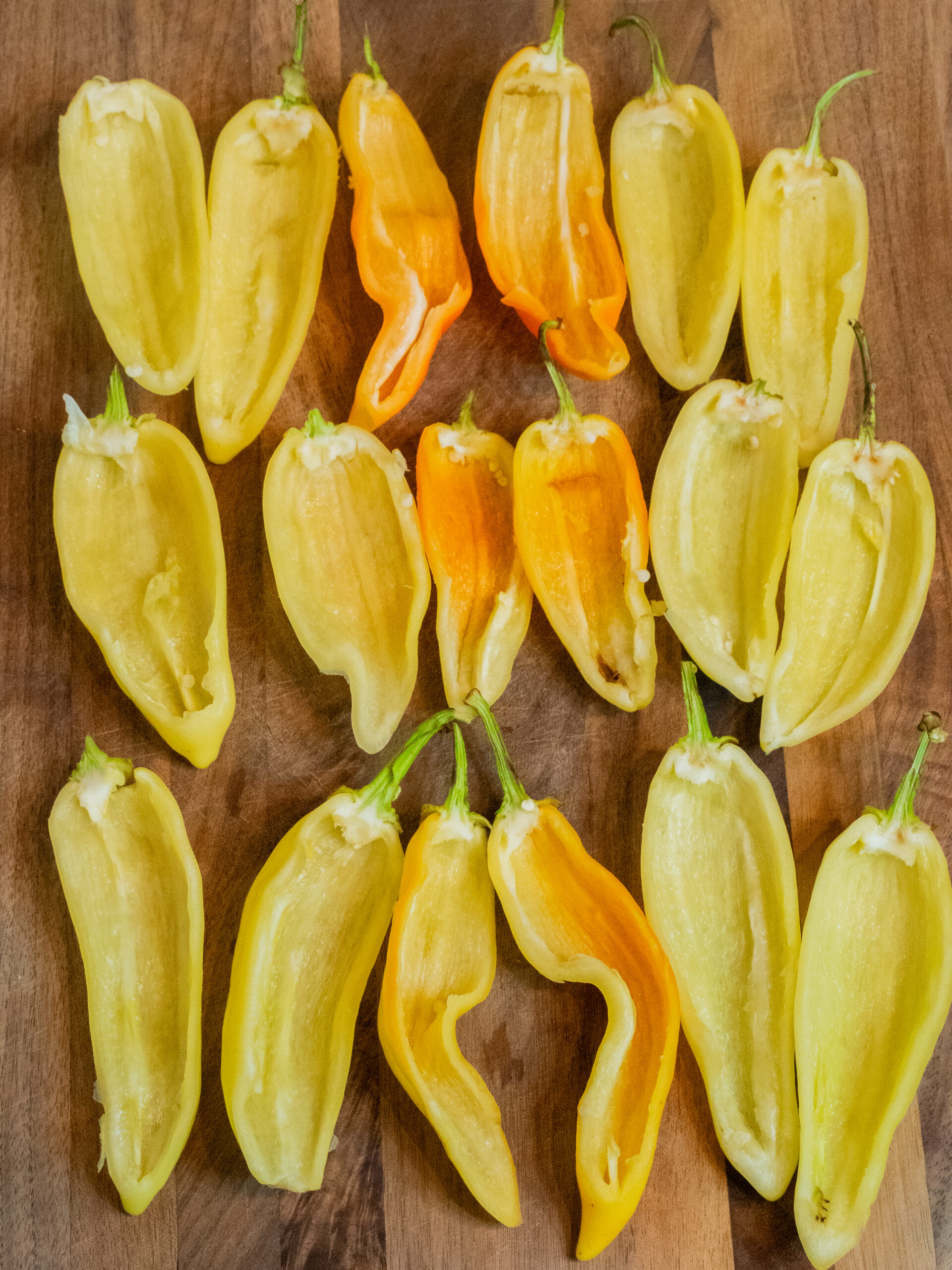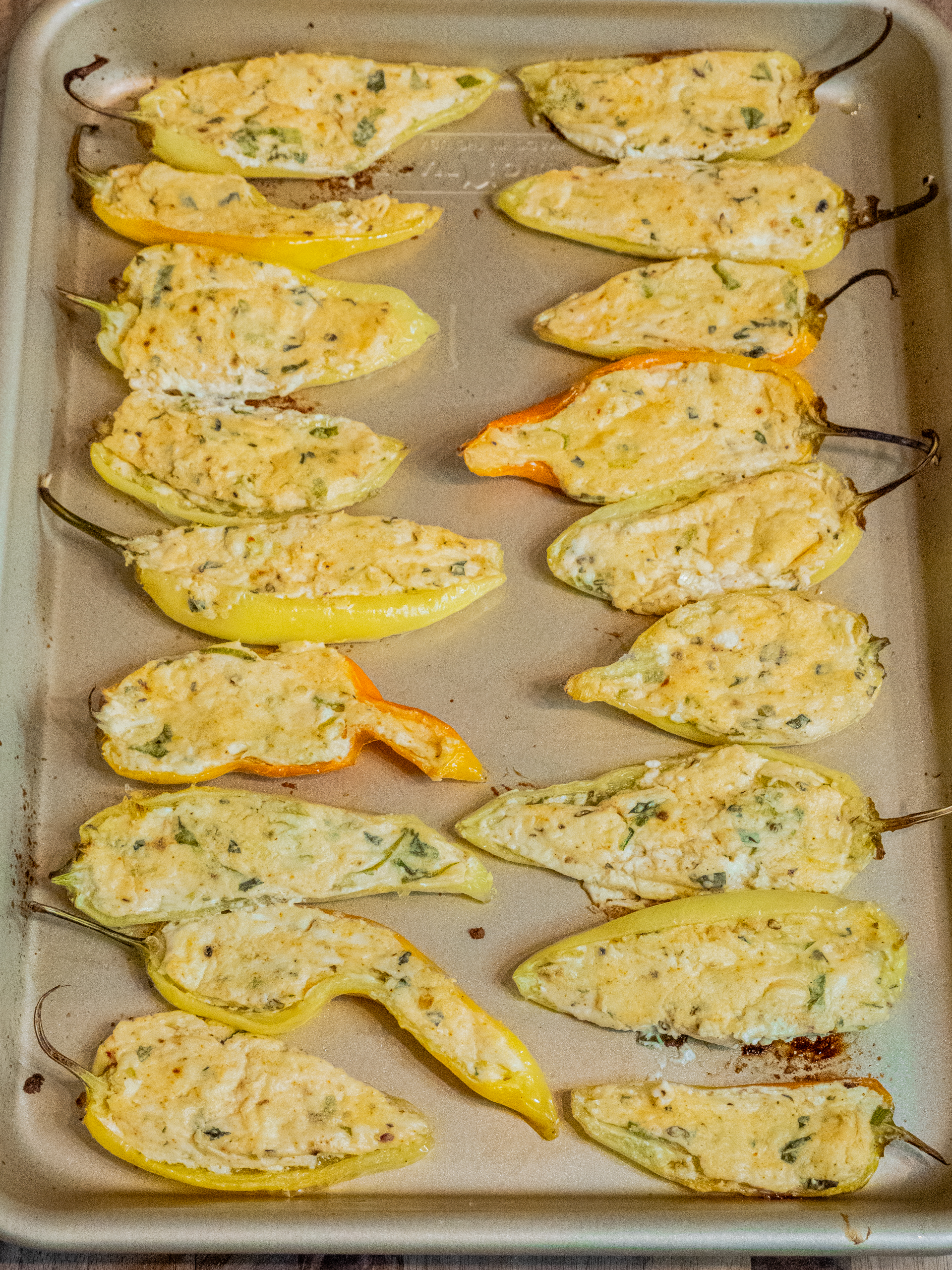 Honey Sesame Glazed Shishitos Peppers
Serves 2
1 tablespoon of honey from Janway Farms
2 tablespoons of soy sauce
¼ teaspoon of sesame oil
1 tablespoon of a neutral oil, like vegetable oil or avocado oil
1 pint of shishito peppers from Cicada Calling Farm
½ teaspoon of cornstarch
2 teaspoons of water
Sesame seeds and green onions for topping (optional)
1. Heat the oven to 450 degrees. Toss the shishitos with the honey, soy sauce, sesame oil and a neutral oil. Marinate for 10-20 minutes.
2. Place shishitos on a baking tray, leaving as much of the marinade in the bowl as possible. Bake for 10 minutes, flipping the peppers halfway.
3. Meanwhile, mix together the cornstarch and water to make a slurry. Combine the slurry with the leftover marinade. Microwave the mixture for 15 seconds at a time and mix in between until it's a thickened glaze, about 30-45 seconds. Allow the glaze to cool for at least 5 minutes.
4. Once cooled, toss roasted shishitos in the honey sesame glaze with sesame seeds and green onions. Serve.